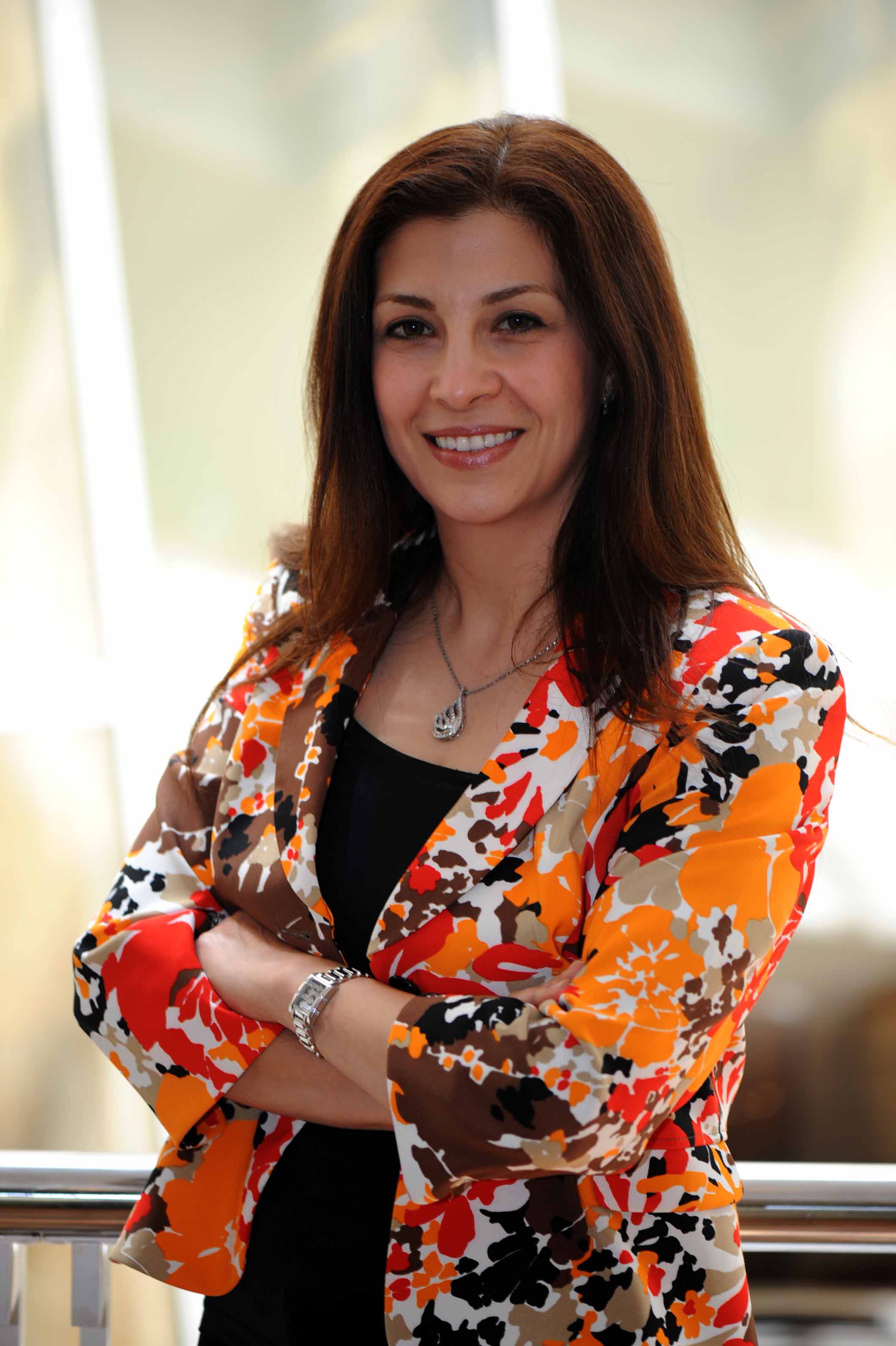 Amal Al Omari
Chief Scientific Officer, King Hussein Cancer Center (Jordan)
---
Dr Al-Omari obtained her Bachelor of Science degree in Pharmacy in 1997 from Jordan University of Science and Technology, Rating Excellent and Ranking First in Class, followed by a Master's of Science degree in Pharmaceutical Sciences from the University of Jordan in 1999. She started her career in the Pharmaceutical Industry Research and Development then moved to Academia. Her first faculty appointment in 2000 was at Al-Isra University, College of Pharmacy. She specialized in the Clinical Pharmaceutical Sciences and obtained her PhD in Clinical Pharmaceutical Sciences/Cancer Pharmacogenomics and Translational Research from the University of Iowa, USA in 2009.
She joined the King Hussein Cancer Center in 2009 with the mandate to initiate and maintain diverse research projects in the area of Cancer Pharmacogenomics and Pharmacokinetics with emphasis on the effects on patient's outcomes. Dr Al-Omari is an experienced researcher with skills in clinical trial design and conduct including grant & protocol writing, pharmacokinetic modeling of antineoplastics, genotyping assays and HPLC/ LC-MS method development and validation. Her research interest is mainly in the pharmacogenomics of antineoplastics and biomarker-driven clinical trials.
Previously she was the Director of the OSAR since December 2013, and the Co-Chair of the Research Council. In her capacity she oversaw the Center's Cancer Registry, the Research Shared Resources (including a dedicated clinical trials unit) as well as the Center for Grants Management. Under the leadership of Dr Al-Omari, OSAR initiated a Quality Assurance project and is currently working to obtain AAHRPP accreditation. Strategic networking and collaboration with leading institutions and organizations is ongoing to advance and improve clinical research operations, increase patient access to state of the art clinical trials, in addition to infrastructure and capacity building of the Center's investigators by continuous training and education on clinical research.